We regret to announce MAD4YU COVID-19 closure through August 2020 volunteers are encouraged to reach out to the parents of students they were tutoring to see if they are interested in virtual tutoring, we will provide additional updates mid-August 2020.
 Thanks for understanding and for the support you have provided our organization, parents, and students.
Hoping everyone stays safe and looking forward to seeing you on the other side of the pandemic!
https://www.virginia.gov/coronavirus/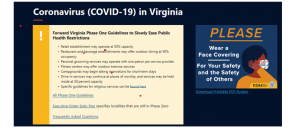 Click the play button below to view our video:
Mission: To Inspire with Courage, Spirit, and Hope.
To strengthen the Greater Richmond area, surrounding counties and their communities by providing computer literacy and study skills
to under-served youth, adults and active senior citizens,
resulting in: increased job readiness, reduced dropout rates, reduced homelessness, and increased independence.
Vision: To Promote Strength and Unity.
Objective and Purpose: To provide individuals with the opportunity to win!
To help individuals – no matter their status in life – to gain equal opportunity to win
and to reach their highest potential through knowledge and individualized training.