We regret to announce MAD4YU COVID-19 closure through August 2020 volunteers are encouraged to reach out to the parents of students they were tutoring to see if they are interested in virtual tutoring, we will provide additional updates mid-August 2020.
Free virtual tutoring offered by one of our volunteers Akshay Pappu please see the link below for more information. 
Link to website:  http://earnatrva.org/
Additional virtual tutoring offered by volunteers see the link below:
https://www.rvatutoring.org/
 Thanks for understanding and for the support you have provided our organization, parents, and students.
Hoping everyone stays safe and looking forward to seeing you on the other side of the pandemic!
https://www.virginia.gov/coronavirus/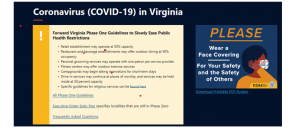 Homework Assistance & Tutoring K-12 and beyond!
The acronym MAD4YU signifies the passion and unwavering commitment towards accomplishing that objective: MAD, and motivated enough to provide life enrichment services and programs – For You, utilizing 'MAD-ly' committed and talented volunteers as agents of change.
Our volunteers register via Hands on Greater Richmond and are very qualified college students with numerous majors, high and middle school honor students and  professionals from various backgrounds.
Our objective is to help students in elementary, middle, high school and beyond, in the subjects of
Math, Science, English, Social Studies/World History, Foreign Languages, and More.
Our individual assistance is comprehensive.
We offer a safe environment for learning and growing, and the program is continuous.
Your child can attend for as long as they feel the need.
Our tutoring sessions are open to all age groups, including adults and active-elders.
Our program runs Saturday and Sunday 10:30 am – 5:00 pm, minimum an
1 hour per subject.
Youth Tutors (under 18) are also welcome to volunteer and earn community service with parental consent.
Feel free to call Ms. Gail Crawford, President, for more information or to schedule an appointment.
She can be reached at (804) 447-7945 (office) or (804) 833-3281.