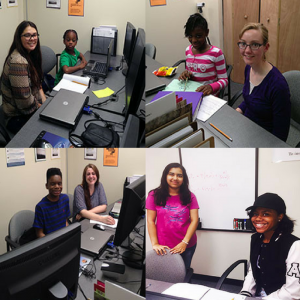 We are dedicated to assisting children in being successful in life. This assistance is comprehensive.  Our objective is to help students in elementary, middle, high school and beyond, in the subjects of Math, Science, English, Social Studies/World History and Foreign Language.
We offer a safe environment for learning and growing and the program is continuous. A child can attend for as long as they feel the need. Our program runs Saturdays and Sundays 12noon – 5pm an hour to an hour and a half sessions. Tutors under 18 are welcome with parental consent. Feel free to call Ms. Gail Crawford, President, for more information or to schedule an appointment. She can be reached at (804) 447-7945 (office) or (804) 833-3281.
Ready to give your child the help they need? Click here to sign up!