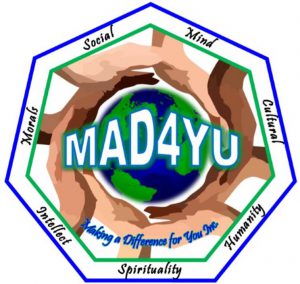 Making A Difference For You Inc. (MAD4YU) is a community technology resource center exclusively for charitable and educational purposes.
Community technology resource centers are stepping stones to opportunity, equality and civic participation for youth, senior citizens, minorities, homelessness, military/veterans, offenders/ex-offenders, low-income, people with disabilities, and new residents.
MAD4YU is a community service, social action, and educational facility where computers, communications technologies, and health resources are available to people who otherwise might not have access.